MARKETING YOUR BUSINESS BOOK is part of the AUTHORITY GUIDE series.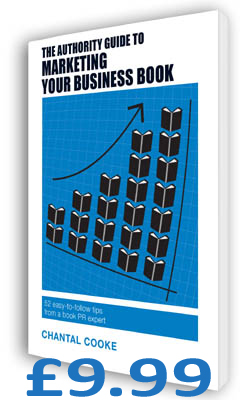 Why have I written this book? Because you've written yours.
Congratulations. You've done something many people think about, fewer start, and even fewer finish.
But the work isn't done just yet. Now you have to market your book. If you don't, you might as well not have bothered writing it.
Don't be like so many business authors; don't let your wisdom collect dust.
This book will give you lots of ideas and advice on how to market your book. It will lead you through the various aspects of book marketing you need to pay attention to. For example: Do you know how to build your Platform? Are you matching your Authority to your Platform? Do you know what your Platform is?
Don't worry, the marketing jargon is all explained in plain English.
If you're still writing, or if your book was published a while ago, you still need to read The Authority Guide to Marketing your Business Book because it's never too early to start, and it's never too late.
Chantal Cooke